London's Spy Trail
London is such a popular travel destination, it is hard to believe it has any travel secrets left to give up. Wrong. Any aficionado of spy stories knows that when it comes to tales of espionage, all trails lead to London. Here is an introduction to discovering the secret world of London, in fact and fiction. To follow up 'on the spot', search Movie and Literary locations in the London area using UNreal Britain's URP Explorer.
LONDON – Bond lives here. James Bond. Some people think they've even named a street after him …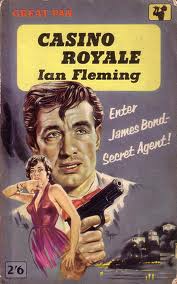 So does 'The Saint' Simon Templar, John Le Carre's George Smiley, Len Deighton's Harry Palmer, Sapper's Bulldog Drummond, British Television's The Avengers and countless heroes and anti-heroes of espionage created by other authors including Ian Fleming, Frederick Forsythe, Robert Ludlum, John Buchan, Stella Rimington, Eric Ambler, Leslie Charteris and John Gardner. Even Agatha Christie has a delve.
Not to forget former British SAS soldiers Andy McNab and Chris Ryan, who cannot resist including London in spy action plots they now devise as thriller writers.
Those who follow such things closely know that James Bond – agent 007, British Secret Service, licenced to kill, and thrill – actually lives in the charming suburb of Chelsea, in a small, comfortable flat in a tree-lined square 'off the King's Road'.
Simon Templar, the Saint – though not strictly an intelligence operates, but certainly in 'the business' – has an apartment in Piccadilly, not far from The Ritz. Seeing he was 32 years of age in 1936, if he still inhabits his flat, he's sitting on a fortune as a centenarian plus 15 years and counting.
One of the many models for Ian Fleming's James Bond, Bulldog Drummond, also happened to live and operate in London's West End.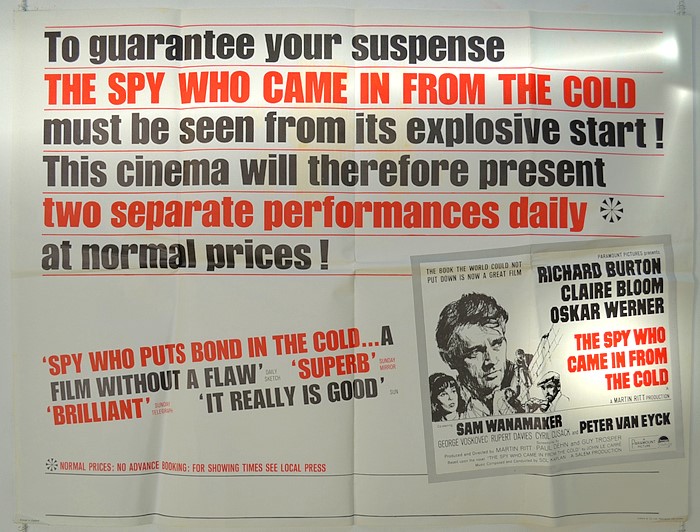 John le Carre, ever the stickler for realism, even goes so far as to name George Smiley's address from his 'business card' in the novel The Spy Who Came In from the Cold: Mr George Smiley, 9 Bywater Street, Chelsea.
---
WHERE IT ALL SECRETLY BEGAN
It is all part of a rich fictional pageant of secret adventure staged in London. Through London, beneath its royal veneer, runs an undercurrent of mystery. This city, where intelligence became a formal occupation in the late 1800s, has long been the inspiration and setting for tales of heroism, derring-do and dark deeds.
World War I was the galvanising event for modern espionage. It was in this conflict that communications, counter-surveillance and secret codes came to the fore. The cypher became an art form and concealment systems and equipment for the modern espionage professional developed.
The nomenclatures MI5 and MI6 (the MI standing for Military Intelligence) came into being and has stuck ever since, even when the post-war official names became so much more alluring: Secret Intelligence Service (MI6) and British Security Service (MI5).
London was one of the main focuses of espionage and, when Jules Silber took a job in the Office of Postal Censorship in London in 1915 and began passing on unreleased information to Germany via the US, he demonstrated how vital an inside agent could be. Silber was never caught, by the way, but later outed himself in an autobiographical book, The Invisible Weapons in 1932.
---
I SPY FACT OR FICTION
These spy rings and how they functioned are presented factually in the book by H Keith Melton, The Ultimate Spy Book (published by Dorling Kindersley Ltd, 1996). Both spy history and explanations of spy craft make this a fascinating read, but shhhh, you may have to keep some of these techniques to yourself.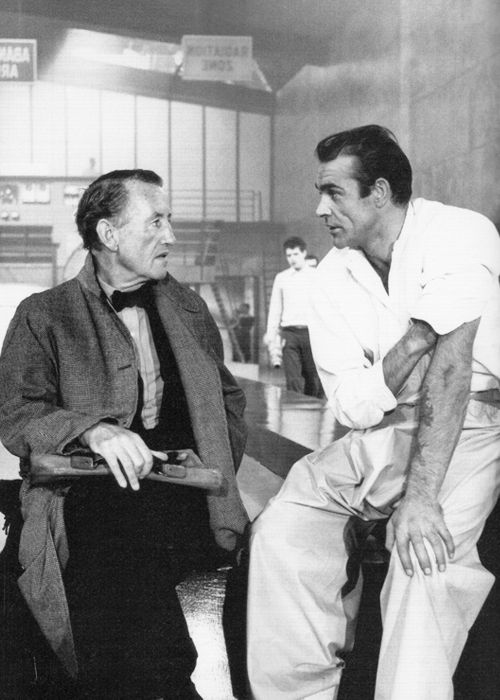 If you prefer a more fictionalised approach to the birth of espionage in London, try John Gardiner's book, The Secret Generations – with large parts of it deliciously set in London. A former Royal Marine commando, Gardiner, of course, was the author chosen by Ian Fleming Publications Trust to continue the James Bond book series after Fleming's death, penning 14 new Bond novels and adaptations of two Bond movie screenplays.
Probably the world's best-known espionage author of certainly the world's best-known agent – Bond, James Bond – Ian Fleming himself worked for Royal Naval Intelligence during World War II, and was thought to still be in the business as he travelled the world working as a newspaper and news bureau correspondent in later years.
In fact, many of the characters he developed for the Bond novels were borrowed from people he met in those times, notably the British Secret Service operative Dikko Henderson from You Only Live Twice, who was fashioned after his journalist friend, Australian Richard Hughes, based in Hong Kong.
It is this experience that gives Fleming's fantastic tales large shots of realism.
According to Fleming, who ought to know, James Bond's office is in a rather mysterious grey building near Regent's Park, northern London. His 'firm' goes under the alias of Universal Exports.
Presumably Bond worked from this office until the Secret Service moved to a more accommodating modern new-build premises on the River Thames in 1995, at 85 Albert Bank, Vauxhall, on the opposite bank from Westminster.
M takes Bond to dinner at his club, Blade's, located at Park Place, off St James's Street. Blades is most likely an amalgam of several clubs Fleming himself frequented, particularly Boodle's, Portland Club, White's and Brooks's. In fact, there is an entire chapter on this club in Moonraker in which we learn the heightened culinary awareness of Bond (and in this respect, he is quite like his creator).
Bond likes to eat lunch and reflect on things at Queen Mary's Rose Garden, Regent's Park. You can go there too, for free, today and try to spy that mysterious grey building Bond speaks about … take your sandwiches and Thermos and get in a few chapters of Fleming. But keep your eyes peeled for shady characters.
---
BEYOND BOND
Thriller writer Frederick Forsyth has created many characters in the clandestine world – and most of them either live in London or their various missions take place in the London streets where the real work gets done. Forsyth is renowned for pacing these streets of London to arrive at his meticulous accuracy – and it is said that he has been advised by 'friends' who are actively engaged in MI5 and MI6 intelligence work. 
The clever thing about Forsyth's novels is how he weaves real intelligence incidents and people into works of believable fiction. For instance, in his nuclear-threat novel The Fourth Protocol, we read letters from Communist defector Kim Philby, who is assisting the USSR in staging a 'nuclear accident' at a US Air Force base in England, which will cause great political chaos between Britain and the US.
For those on the London spy trail, the scenes in which MI5's 'watchers' are tailing suspects through the streets of London are some of the most thrilling in The Fourth Protocol. You can even read the novel in those locations and get a real feel for what the clandestine world is like.
" … The Londoner left his Belgravia apartment every day at the same hour, walked to Hyde Park Corner, turned down Constitution Hill and across St James's Park. That brought him to Horse Guards Parade. He went across this, traversed Whitehall and straight into the Ministry … "
Forsyth is known to meticulously check his plots, to the point of pacing out the routes he describes, planning each scene for realistic action by going to the spot, observing, measuring and taking detailed notes. Who knows, on one of your walks around London, you may run into him?
(Forsythe's attention to detail in The Fourth Protocol also provides one of the best descriptions of the differences between the Secret Intelligence Service (MI6) and the Security Service (MI5). The hero of the tale, John Preston, works for the Security Service's F Branch, which investigates extremist political parties in Britain. Forsyth casually mentions locations of so much espionage-related detail, down to where British 'listening' and communications sites arelocated. Take a look. You can be sure that if Forsyth is right, they will be watching you too.)
For a quick fix, you can watch the movie of the same name, starring Michael Caine as Preston and a certain young fellow named Pierce Brosnan as a very convincing Soviet agent.
Caine previously played agent Harry Palmer in the movie adaptations of Len Deighton's novels, while Brosnan certainly changed his stripes when he later joined the Bond movie franchise from Goldeneye onwards.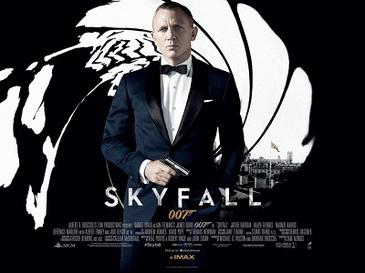 ---
PROFESSIONALS APPROACH
Many 50-something visitors to London today will want to seek out some of the more noteworthy street scenes of the television equivalent of MI5: The Professionals. That's right, remember Bodie and Doyle of the shadowy agency CI5?
From a time when a V6 European Ford Capri racing around London streets was the height of TV espionage action, there are innumerable places that, as you walk around, will suddenly spark your subconscious … haven't I seen this place before?
Chances are, yes you have. Bodie and Doyle (played by Martin Shaw and Lewis Collins) managing to skid around most parts of London throughout the series' 57 episodes produced by London Weekend Television from 1977 to 1983. There are still a few of those evocative Ford Capris getting around today as well, by the way.
A poignant place to conclude this introduction to the London Spy Trail is the headquarters of all this intrigue, the Secret Intelligence Service Headquarters on Albert Embankment, right beside Vauxhall Bridge, within visual surveillance distance of the Houses of Parliament.
How can you spot the headquart3ers of the world's most famous secret service organisation?
For a start, we originally saw it right up there on the big screen in the Bond movie, Goldeneye. Rather cheekily at the time, when Bond returns home after a mission in Russia, we are shown directly to the building which houses his office.
Then, in Tomorrow Never Dies, Bond returns from a successful mission to find he has been duped into bringing an explosive device onto the premises which blows a hole in the front of the building for all to see …
And from that point onwards the building plays a pivotal role in further Brosnan Bond plots and on into the 21st century's energetic exploits of Daniel Craig's James Bond.
It is said that action set in and around that headquarters is encouraged by SIS/MI6, to give the service a recruiting edge.
So it's the real thing.
Or is it? Would a secret intelligence organisation really be based in such a publicly recognisable building?
You might just have to snoop around London some more, and find out for yourself.
Check out UNreal Britain's movie location URPs.
---