Out[back] takes
Actor Russell Crowe, in a TV interview to promote his Academy Award-winning film, Gladiator, described the barren Moroccan desert in which it was filmed as, 'like the Broken Hill of Morocco ... except not as nice'. It's likely local people of the Broken Hill area would take that as a compliment, for in many ways Broken Hill and nearby Silverton are the hubs of Australia's 'outback' film industry. It is, of course, where Mad Max 2 took to the dustiest of roads and wildest high-octane stunts. Mike Sullivan takes a look at why the cameras roll today where the mining cars once did.
ONE THING Broken Hill is not short of is sunshine. In fact, when movie directors shout 'lights, camera, action!' here, the lights are mostly used to fill in the shadows created under the brilliant Outback sun.
Sunshine, wide open spaces, deep blue skies, stunning colours and a diverse desert-scape have attracted generations of movie makers to Broken Hill and nearby Silverton.
Most recent famed film face to prop at Broken Hill has been Tom Cruise, while he was Outback shooting scenes from Mission Impossible II. He booked into plush B&B The Imperial, to relax and wash the dust out of his hair after a hard day's action in the desert.
The locals took a casual interest in the Hollywood star, but true to form left their star watching to a cheery nods of recognition in the street.
After all, Cruise isn't the first big name to come to town. It all started with Mel Gibson, who spent a lot of time round and about Broken Hill when he was making Mad Max 2.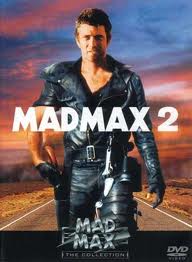 Most of the big action scenes for Mad Max 2 were filmed in the mountainous area known as The Pinnacles. Gibson himself spent a lot of time staying in the world-renowned Silverton Hotel, which is itself a major star of the small screen as well as Cinemascope.
Scenes from the Jimeoin comedy film, The Craic, were shot at the Silverton Hotel, while it features in the cult movie, Priscilla, Queen Of The Desert, starring Guy Pearce and Terence Stamp. Razorback and Hostage are two other movies that have been based around Silverton and feature the hotel prominently.
The Bryan Brown telemovie, A Town Like Alice, was based in Silverton and the township has featured in dozens of short films and television commercials.
Silverton Hotel was Hotel Australia in A Town Like Alice, The Dingo Hotel in the TV series As Time Goes By, and the Martinvale Hotel in the movie Ring of Scorpio. But British visitors recognise it instantly as the Mulga Mulga Hotel in a series of Castelmaine Fourex beer commercials, and Mundi Mundi Hotel in Carling Beer ads (and in The Craic -- an in-joke by Irish writer and star, Jimeoin).
The list of film and TV appearances for this area is likely to go on and on, for this is a region which offers vast untouched Outback panoramas and real colonial township scenes, and yet these are within easy reach of the comforts of Broken Hill.
More than just the incredible landscape, this part of Australia also offers film-makers something extra and intangible: inspiration. It helps to explain the Broken Hill and Silverton's thriving community of artists and sculptors -- and it confirms that movie makers are artists, too.
ends